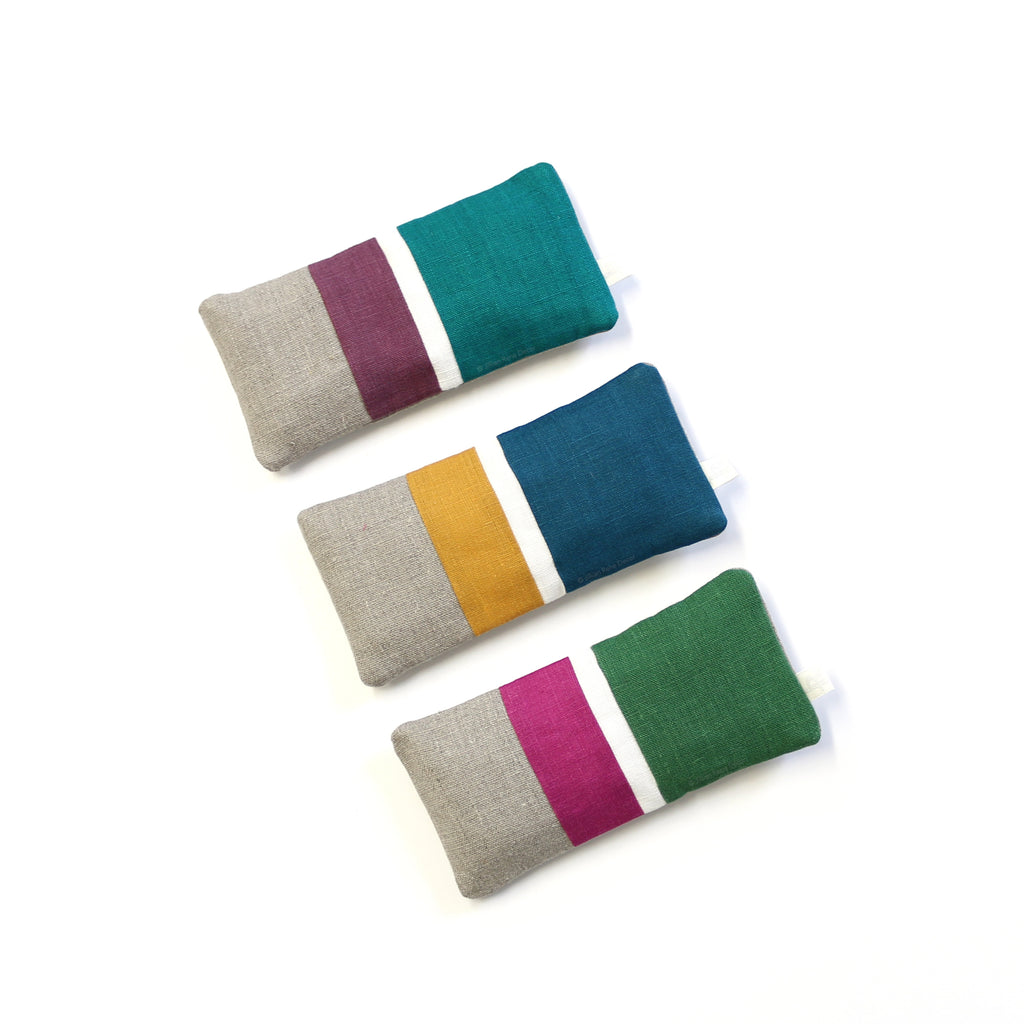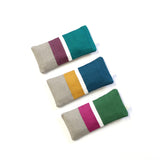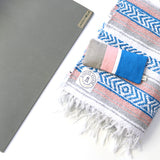 Jillian Rene Decor
Multi Stripe Eye Pillow
The Eye Pillow Collection: created using our signature designs to bring self care to the top of your priority list. We must take care of ourselves in order to give our best to family, friends and the world. 
Consciously crafted of natural materials including premium linen and cotton muslin. Removable pouch filled with Black Obsidian crystals for positivity and protection, organic buckwheat grown in the USA and organic lavender grown in France. 
Lavender is often used for aromatherapy. It is believed to promote calmness and wellness while reducing stress and anxiety. Use for grounding during shavasana, meditation or at bedtime.  
Original design by artist and interior designer, Jillian Carmine. 

Handcrafted in the USA.
Made to Order: Please allow 1-2 weeks for production.
Material: Premium Linen, Cotton Muslin Pouch
Care: Outer cover washable on delicate. Lay flat to dry. 

Size: 4" x 8" (10.2cm x 20.3cm)
Customization available.
A portion of ever eye pillow cover purchase will go to Coronavirus Relief Efforts and the National MS Society.