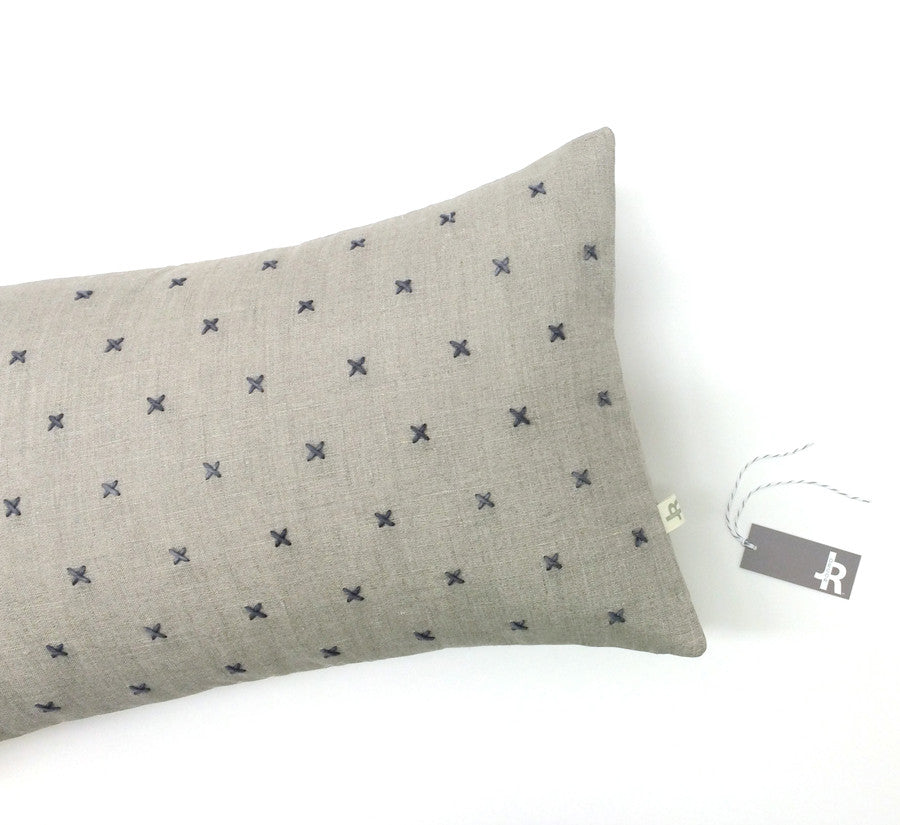 Jillian Rene Decor
Stitched Linen Pillow - Grey and Natural
Stitched Linen Pillow - Grey Wool Yarn and Natural Linen.
Vintage Inspired & Genuinely Handmade. Each X is stitched by hand to adorn this natural linen pillow cover, creating rich texture, in a subtle geometric pattern. The craftsmanship evokes both a rustic appeal and a nod to Mid Century Modern. This beautiful pillow is nothing short of heirloom quality and will make the perfect accent on a chair, sofa, window seat or bed. It would also make a perfect gift for someone with an eye for style, who loves unique decor!
Original design by artist and interior designer, Jillian Carmine. 

Handmade in the USA.
Made to Order: Please allow 2-3 weeks for production.
Material: 100% Premium Linen, Merino Wool

Size Options:
12" x 20" (30.5cm x 50.8cm)